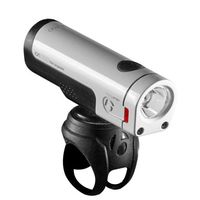 700

claimed lumens

1h 45m

reported battery life

1h 40m

measured battery life
143 g
flashing mode
pulse mode
3 brightness levels
internal Lithium batteries
low battery indicator
micro usb rechargeable
Review:
Compact, bright, and easy to use
Review by Nathan Hinkle, Feb. 23, 2015, 6 a.m.
Most cyclists will recognize Bontrager, or at least its parent company Trek – one of the largest bicycle companies in the world. Bontrager has been selling some very basic lights for years, but the company is hardly well-known as a lighting company. That's why I was so pleasantly surprised when I started using the Ion 700 they offered to send me. It gets almost everything just right, and is one of the most impressive first attempts at a high-power single-piece rechargeable light I've ever seen.
The first thing I noticed is that the Ion 700 is compact. It's narrower than many comparable lights, with a sleek and clean design. The low-profile mount keeps the light just barely above the handlebars. It's operated by a single button on the top, and has a USB micro port on the bottom for charging.
Read Full Review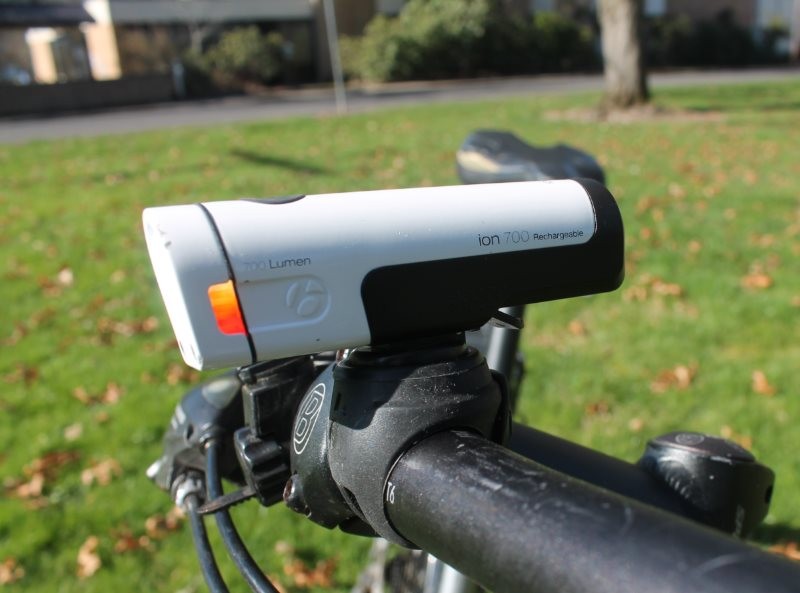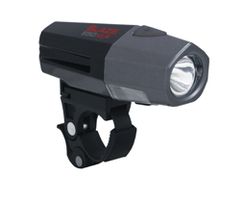 650

claimed lumens

2h 30m

reported battery life

2h 25m

measured battery life
128 g
flashing mode
no pulse mode
3 brightness levels
internal Lithium batteries
low battery indicator
mini usb rechargeable
Included mounts: Slide-on
The Blaze XLR is Planet Bike's first rechargeable headlight offering.
Review:
Blaze XLR is a drastic departure from previous Blaze series lights
Review by Nathan Hinkle, Feb. 9, 2015, 6 a.m.
Planet Bike was among the first popular vendors of LED bike headlights, and its Blaze 1W and 2W lights were once very common among bike commuters. The industry has progressed quickly though, and for many years Planet Bike was falling behind with no high-intensity or rechargeable LED offerings. With the debut of the Blaze XLR, Planet Bike has finally released a bright rechargeable light, and it has a lot to offer.
Light output and optics
The optics on the Blaze XLR are unremarkable, putting out a circular beam like most other entry-level single-piece headlights. The beam has a slight hot spot, but is sufficiently broad to illuminate obstacles and debris on a road or path.
Read Full Review