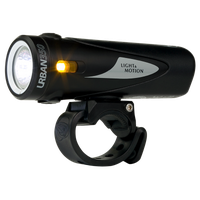 350

claimed lumens

350

average lumens

1h 30m

reported battery life

1h 30m

measured battery life

Made in USA
no flash mode
pulse mode
3 brightness levels
internal Lithium batteries
battery level indicator
micro usb rechargeable
Included mounts: Strap
Optional mounts: Helmet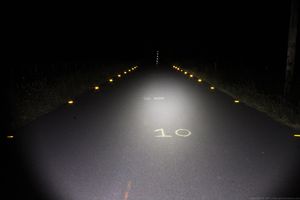 The Urban 2.0 series was released in July 2014. Major new features include IP67 waterproof certification, pulsing flash mode, and peened reflectors to distribute the beam.
Review:
A major upgrade for the Urban series
Review by Nathan Hinkle, Sept. 26, 2014, 6 a.m.
The Light & Motion Urban series has been one of my favorites for a while, so I was excited to see the Urban 2.0 update this summer. The new Urban series carries the same design and features as the older series, but with redesigned internals. The lights are now fully waterproof, and all lights in the series have the peened reflector that debuted with the Urban 700. The Urban 350 in particular is exciting because it's the first L&M headlight that I feel is in the price and output range that appeals to the most riders. The Urban 200 wasn't bright enough, and the Urban 400 was a bit too pricey. At $70, the 350 hits a good balance between power and price.
Optics and visibility
The optics of the Urban lights are unparelled in this price and output range. Many lights in the 300ish lumen category have a relatively narrow beam that adequately lights up the road directly in front of you, but with no spill to see anything to the sides, but the 350 has a custom engineered reflector that creates a wide, smooth beam. Compared to the Serfas USL-305 with similar specs, the Urban 350 feels like it puts out way more than 50 additional lumens, because the light is put to better use.
Read Full Review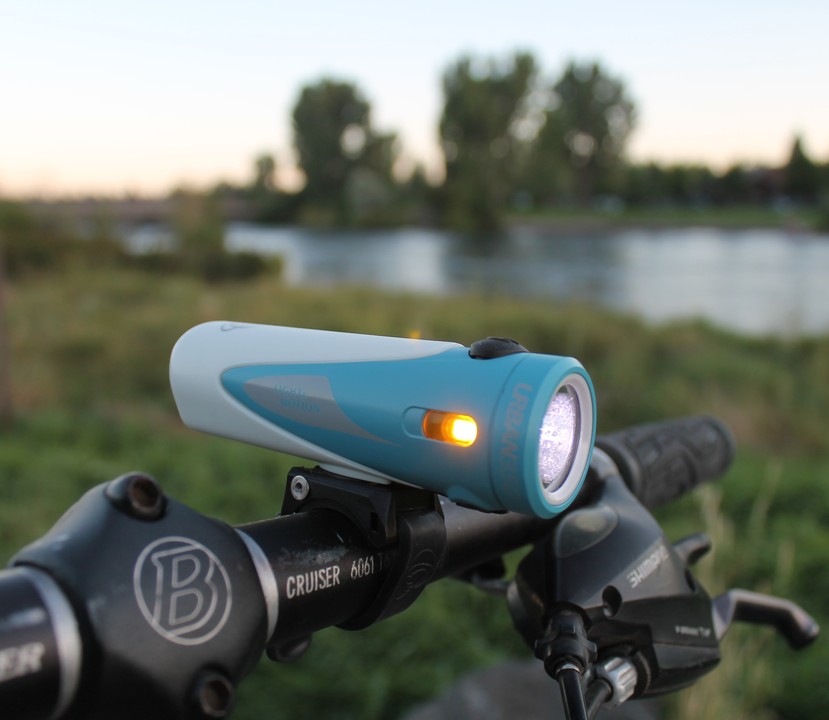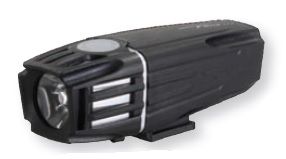 305

claimed lumens

1h 30m

reported battery life

1h 55m

measured battery life
116 g
flashing mode
no pulse mode
3 brightness levels
internal Lithium batteries
low battery indicator
micro usb rechargeable
Included mounts: Strap
Optional mounts: Helmet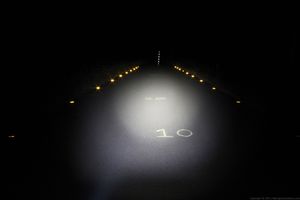 Serfas' USL series bike safety lights are primarily designed for being seen. Although not as bright as the high-powered TSL series lights, these lights are good for adding visibility to your bike when riding at night on lit roads. The 2015 product lineup will introduce several new high-power commuter headlights to the USL series.
The USL-305 is part of Serfas's redesigned commuter headlight line to be available in 2015. The light features side visibility ports, a lower weight than Serfas' previous lights, and fast USB charging capability.
Review:
A new favorite in the commuter light arena
Review by Nathan Hinkle, Sept. 7, 2014, 10 p.m.
Serfas already makes some of my favorite lights, but there was a large gap between their bright and bulky mountain biking lights and their small Thunderbolt be-seen lights. The 2015 (U)SL line changes all that, offering compact, low-weight lights with a good balance of visibility to see with and be seen by. The USL-305 weighs nearly half as much as Serfas' TSL-750, and puts out over 3x as much light as the Serfas Thunderbolt.
Optics and visibility
In my experience, optics have never been a selling point for Serfas lights. I've often criticized their TSL series lights for having far too narrow of a beam and a complete lack of side visibility. The beam profile of the USL-305 is a marked change from the TSL series, with a beam that isn't quite wide enough to illuminate an entire street, but more than adequate to see what's coming up in your lane or on the bike path. I often wished the light had a wider beam when I was rounding sharp corners, but otherwise it struck a good balance between flood and throw.
Read Full Review